Professional Development Information
Introduction to Workplace Alternative Dispute Resolution
Learn the various types of alternative dispute resolution (ADR) methods and how to choose what will work best for your organization and situation.
This interactive seminar guides participants through the explanations and applications of the various types of ADR methods available in a workplace environment. The goal is to give participants the knowledge to choose the best dispute resolution approach to use in various situations, and the skills to start applying these approaches to prevent and manage organizational conflict more effectively.
This seminar will use a combination of seminar-style presentation, small group activities, case study analysis, and large group discussion and brainstorming.
This is a module in the Influence, Negotiation, and Conflict Management Program.
---
Benefits
For Individuals
Understand the types of ADR options available
Explore potential biases that affect how parties interact
Discover the best ways to prevent unnecessary workplace conflict
Learn how to plan for difficult conversations ahead of time
Understand how various communication methods impact conflict
For Organizations
Build stronger working relationships between team members
Reduce costs by minimizing the time to resolve issues
Increase managers' confidence in their ability to resolve conflict effectively
Improve morale by giving staff the skills to address basic conflict without having to escalate to the management level.
---
Who Should Attend
Team leaders, managers, professionals, supervisors, customer service providers.
---
Details
 Introduction
Overall explanation of ADR
Benefits of ADR over the legal system
  Prevention
Methods (individual) of preventing negative conflict before it occurs
Methods (organizational) of preventing negative conflict before it occurs
Determining what conflict should be addressed and what conflict should be ignored
Situations that are not suitable for ADR methods alone
  Negotiation
Understand perceptual biases and how they affect conflict
Determining the pros and cons of various communication methods to use in the negotiation process
Steps to a successful negotiation/conflict discussion
Understanding the limitations of negotiation
Ways to identify when negotiation is not safe or suitable
 Conflict Coaching
The role of conflict coaching in organizational conflict
When conflict coaching can be beneficial
Challenges with conflict coaching
 Facilitation
Understanding the difference between facilitation and mediation
Choosing the best facilitator for the situation
  Mediation
Understanding the role of a mediator
Difference between mediation and arbitration
Types of mediation available
Benefits and limitations of mediation
Voluntary vs. mandated mediation
Determining whether formal or informal mediation is the best match for the situation
The role of lawyers in mediation
 . Arbitration
Understanding the role of an arbitrator
Differences and similarities between arbitration and the court system
Benefits and limitations of arbitration
The role of lawyers in arbitration
 Conclusion
---
Instructors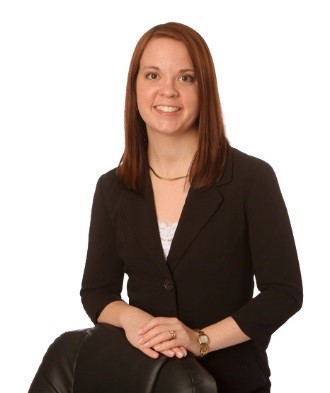 Beth Barbour-Wetzel
Beth is a Qualified Mediator (Q.Med) and the owner of Intercede. She uses an interest-based approach to creative problem solving. Beth has more than a decade of experience in Human Resources management including work experience and training in conflict management, coaching, employee relations, mediation and alternative dispute resolution. She has a Bachelor of Commerce degree in Human Resources, an Arts degree in Political Science and a Masters degree in Employment Relations. She has taught as a Per-Course Human Resources Instructor with Memorial University's Faculty of Business and has also served as a past board member on the executive of the Human Resources Professional Association of Newfoundland and Labrador (HRPNL).
Practically, Beth has a genuine interest in people and a real desire to help them feel heard and understood. Beth thinks creatively and uniquely and believes in gently guiding clients to think through their problems from different angles in order to create their own solutions. Her belief is that mediation and conflict resolution is about listening, understanding, and responding in a way that leaves people respecting the players, the process and the outcome, even if they don't agree.
Beth is a member of the ADR Atlantic Institute, the Atlantic Dispute Resolution Institute of Canada (ADRIC), the Human Resources Professional of Newfoundland and Labrador (HRPNL), and Newfoundland and Labrador Organization of Women Entrepreneurs (NLOWE). A native to Newfoundland, Beth makes her home in Mount Pearl with her husband, two sons, and one dog.
---