Leading Organizational Change
Learn strategies to lead others through the change transition process and create understanding, acceptance and buy-in.
Leading Organizational Change teaches strategies to successfully implement change without sacrificing morale, major losses in productivity and performance.  Supervisors and managers will learn the tools they need to optimize communication efforts, guide employees through the emotional reactions to change, and deal effectively with high levels of uncertainty.   The seminar teaches the fundamentals of organization change, common pitfalls, and effective communication strategies.  Participants will understand how to interpret employee reactions to change and how to take control, communicate, and manage the transition. 
This is a core module in the Public Sector Leadership and  Management Development Program.
---
Benefits
Learn how to successfully manage organizational change
Learn tools to manage staff reactions and negativity
Understand effective methods for communicating the change
Implement strategies to navigate your team through the transition
Understand the two "C"s of change management: connection and concern
Learn practical change management tools and techniques
Learn how to get employee support for organizational change
Introduce strategies to minimize conflict and stress during organizational changes
Learn how to manage employee morale  during a transition
Introduce techniques for maintain productivity among your staff in times of change
Know how to engage all stakeholders in the change management process
Understand the do's and don'ts of managing change
---
Who Should Attend
Supervisors and managers responsible for implementing change in their organization.
---
Details
Learn how to successfully navigate your team during times of organizational changes through professional development in:
Change management best practices
Common causes of poor transition management, and how to counter them
Responding effectively to employees' reactions to change transition
Guidelines for effective communication and management of change transition
Creating a detailed assessment of a specific transition in your organization, including how workloads are affected, personal reactions to the change, and pros and cons of responsibility for communicating transition details to employees
Creating (and practice delivering) an individual communication plan for an organizational transition
Develop an action plan of next steps for improving transition management
Continuing Education Contact Hours: 7
---
---
Instructors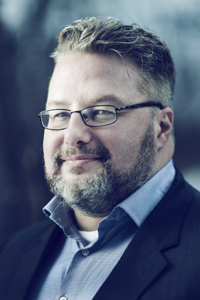 Tom Cooper
Tom Cooper is an associate professor in the Faculty of Business Administration, Memorial University. Prior to taking his position at Memorial University, Tom was a Senior Manager in PricewaterhouseCoopers Consulting practice in London, United Kingdom for 7 years.
As a consultant, Tom works primarily with boards and senior management in the area of strategy, performance improvement and risk management. He is a Certified Management Consultant (CMC) and has worked with clients in the private, public and not-for-profit sectors in Newfoundland and Labrador, Canada and throughout the world. As a researcher and lecturer, he studies and writes on strategic issues, risk management, and conducting business in remote areas.  As a lecturer, he has won many awards for his teaching.  As a researcher, he has published over 30 academic papers on management issues; presenting at local, national and international conferences on his research.  
Tom graduated from Memorial University in 1993 with a Bachelor of Commerce (Co-Op) and a Bachelor of Arts (Philosophy). He holds a Ph.D. in Business from the Warwick Business School, University of Warwick, United Kingdom.
---