Public Sector Leadership and Management Development Program
The Public Sector Leadership and Management Development Program is an interactive and learning experience which brings together managers and leaders from a variety of government departments, crown corporations and agencies at the municipal, provincial and federal level.  Participants learn practical skills and theory from the facilitators and gain valuable insight from their professional exchange with key partners and colleagues.
Click here for a printable copy of the 2014/15 PSLMDP schedule
---
Benefits
Understand and define your  personal leadership and management style
Learn to adapt your leadership and management style to meet the need of your workplace
Become a more competent and confident decision maker
Expand your knowledge of the political, economic and social factors which impact the process of government
Improve project management skills
Enhance communication skills
Network with leaders from a variety of public sector organizations
Learn the principles of individual and collective wellness
Gain knowledge in employee and team  coaching techniques
Build competency of organizational leaders
Improve organizational effectiveness
Improve change management processes
Manage the interface between ethics, values and government regulations
Motivate teams to achieve higher productivity and performance
Foster trust among stakeholders
Improve decision making processes
Enhance work management techniques
Build high performing teams
Use job coaching to improve productivity, motivation and morale
Share best practices and strategies
Build consistent management practices across the organization
---
Who Should Attend
The Public Sector Leadership and Management Development Program provides training for public sector Managers, Directors, Assistant Deputy Ministers, supervisors and other professionals who wish to develop their core competencies in these areas.  Participants will benefit from targeted training to develop their core leadership and management competencies.
---
Details
The Public Sector Leadership and Management Development Programis a custom program developed by Gardiner Centre  in conjunction with a steering committee comprised of Federal and Provincial government representatives.  The program is designed to build core competencies within the provincial and federal public service of Newfoundland and Labrador.  The program addresses leadership and management theory and practice relevant to all public service organizations.  The interactive nature of the program provides participants with a unique forum for professional exchange, learning, and relationship building. 
Gardiner Centre is committed to delivering courses which are current and relevant in today's environment.  The Public Sector Leadership and Management Development Program is is reviewed annually by the steering committee to make revisions that reflect the changing needs of the public service.
Graduation from the Public Sector Leadership and Management Development Program requires participants to complete the following ten modules:
Eight core modules:
Any two of three elective modules:
An Applied Learning Report: a two to four page submission outlining the benefits of the application of the program in your workplace.
This certificate is structured to be flexible and self-directed so that it can be completed within one year or over several years. Participants who complete all program modules receive a Certificate of Achievement from Gardiner Centre.
 This program may be delivered upon request in locations throughout the province.  Formal expressions of interest must be submitted to Gardiner Centre stating the location and desired module(s).
For more information about this program, please contact the following:
Federal public service, Newfoundland and Labrador                 
Susan Drodge                772-2334
Government of Newfoundland and Labrador (TBC)                  
 Debbie Curtis                729-5424
Gardiner Centre, Faculty of Business Administration,
Memorial University of Newfoundland                                       
Jackie Collins                864-2131
---
Past Participant(s) Said
---
Instructors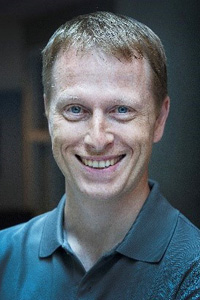 Alex Marland
Alex Marland is Associate Dean of Arts (Undergraduate) and an Associate Professor with the Department of Political Science at Memorial University where he researches and teaches Canadian politics.
His research interests centre on Canadian political and government communications. This includes Canadian federal and provincial elections, the political role of talk radio, nationalism in Newfoundland and Labrador, and how the House of Assembly works.
Prior to joining Memorial University, Alex was employed in the public and private sectors where he analyzed public opinion data and worked in media relations. Alex has also worked in political parties' and elected officials' offices.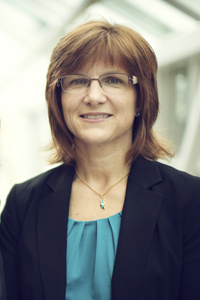 Kara Arnold
Kara Arnold is an Associate Professor of Organizational Behaviour and Human Resource Management, the Associate Dean, Research and the Director of the PhD Program at the Faculty of Business Administration. She teaches in the areas of organizational behaviour and human resource management at the undergraduate and graduate levels (MBA & PhD).  She has published research on the characteristics of effective teams, leadership styles that promote employee health and performance, and gender issues in management. Kara has been involved in training and development in the areas of leadership, interpersonal skills and team building with various organizations for over 10 years. As an instructor with the Gardiner Centre, Kara has delivered training on developing leadership potential, team-building, and healthy work, in both the Professional Development seminars and as customized training for client organizations. As a skilled facilitator, she has worked with client groups to assist them in working through organizational issues and challenges.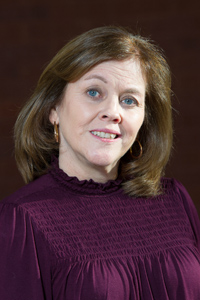 Lynn Morrissey
Lynn Morrissey has over 20 years' experience as a facilitator, consultant, and educator.  She has taught academic courses in communications, organizational communications, and human resources, at the Faculty of Business Administration, Memorial University. She has received many awards for her contributions including the Dean's Teaching Award, the Dean's Service Award, the Dean's Citizenship Award, the President's Award for Distinguished Teaching and most recently the Queen`s Diamond Jubilee Medal (2012).
Lynn has a long-standing relationship with the Gardiner Centre, instructing professional development seminars that focus mainly on workplace communications. Lynn's industry experience includes writing training and development strategies, developing training plans, leading performance development processes, conducting communications reviews, and facilitating strategy sessions.
In her 'spare time' Lynn is also Faculty Advisor for Students in Free Enterprise (SIFE) Memorial, an international student organization focusing on enhancing entrepreneurial skills and community development.  Under Lynn's mentorship, the SIFE Memorial team has consistently achieved top awards and accolades at both the national and international levels. In 2007 Lynn was awarded the John Dobson Faculty Advisor of the Year in Canada for her work with her SIFE team.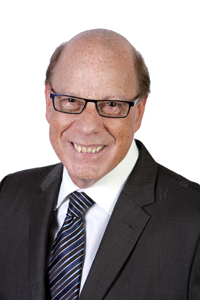 Michael Stanleigh
Michael Stanleigh, CMC, CSP, is the CEO of Business Improvement Architects (bia™).  He founded bia™ in 1989 to help organizations improve their operational performance with his Organizational Success System™.
Michael is a certified management consultant who works with organizations around the world, helping their leadership teams define their strategic direction and increase their leadership performance, working with them to create the strategy, culture and process for innovation and coaching them to ensure their project and quality processes are managed effectively.  He has been instrumental in helping his clients increase productivity and profits with his clear processes and quality approach.            
Michael is also an accomplished professional speaker and dynamic presenter.  He is among a handful of speakers worldwide who hold the Certified Speaking Professional (CSP) designation.  He delivers keynote presentations for conferences and events around the world about his research and experience in his organization's core practice areas. Michael is a leading expert and keynote presenter on Innovation, Strategy and Leadership Performance, and Project and Quality Management. He shares his real life business expertise and experience with stories that are tailored for each audience and delivers presentations with spark, energy and creativity.
Michael has been featured and published in over 500 different magazines and industry publications around the world.  In fact, the Project Management Institute, an international association, wrote an article about Michael in their magazine, PM Network in July, 2005, featuring him on the cover.
Michael has worked in Canada, the United States, Mexico, Hong Kong, China, Malaysia, India, Thailand, Indonesia, Israel, United Arab Emirates, Bahrain, Australia, New Zealand, Finland, England, France, Croatia and the  Czech Republic.  
Michael holds a number of leadership positions including: Council member of the Ontario Institute of the Canadian Association of Management Consultants, instructor with the Gardiner Centre, Memorial University, and faculty member of the American Society for Quality. Michael is a certified member of the Canadian Association of Management Consultants (CMC Canada), professional member of the Canadian Association of Professional Speakers (CAPS), member of the Global Speakers Federation and senior member of the American Society for Quality (ASQ).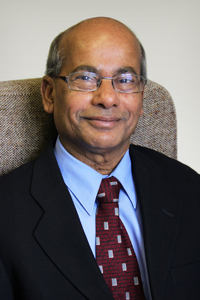 Sudhir Saha
Sudhir Saha is a professor of Organizational Behaviour and Human Resource Management at the Faculty of Business Administration at Memorial University. In addition to teaching in both the undergraduate and graduate programs, he is also actively involved in researching organizational behavior topics such as leadership, motivation, job satisfaction, managerial attitude and managerial stress.
Sudhir has conducted workshops and seminars for managers of many organizations, both public and private. He has worked with the Gardiner Centre to facilitate seminars on such topics as leadership and motivation, problem solving and decision making, and change management. He is a facilitator in the Supervisory Management Skills Program and the Public Sector Leadership and Management Development Program, as well as other customized leadership development programs.
Sudhir regularly participates in conferences and speaking engagements for the promotion of effectiveness of organizational behaviour and human resource management, and he often presents his research findings at events around the world.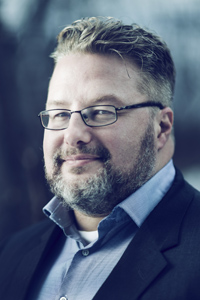 Tom Cooper
Tom Cooper is an assistant professor in the Faculty of Business Administration, Memorial University. Prior to taking his position at Memorial University, Tom was a Senior Manager in PricewaterhouseCoopers Consulting practice in London, United Kingdom for 7 years.
As a consultant, Tom works primarily with boards and senior management in the area of strategy, performance improvement and risk management. He is a Certified Management Consultant (CMC) and has worked with clients in the private, public and not-for-profit sectors in Newfoundland and Labrador, Canada and throughout the world. As a researcher and lecturer, he studies and writes on strategic issues, risk management, and conducting business in remote areas.  As a lecturer, he has won many awards for his teaching.  As a researcher, he has published over 30 academic papers on management issues; presenting at local, national and international conferences on his research.  
Tom graduated from Memorial University in 1993 with a Bachelor of Commerce (Co-Op) and a Bachelor of Arts (Philosophy). He holds a Ph.D. in Business from the Warwick Business School, University of Warwick, United Kingdom.

Tom Wiseman
Tom Wiseman is principal of Wiseman & Associates Inc., a private firm specializing in people effectiveness, human relations and employee development. He consults nationally on difficult human relations issues, employee improvement and development, and respectful workplace initiatives. He has worked very successfully with unionized and non-unionized workplaces, conducting harassment investigations, workplace personnel interventions, forming and supporting Respectful Workplace Committees, and training all employees in the skills necessary to achieve rapid enhancements in the quality of their workplace culture.
Tom has partnered with the Gardiner Centre for over 26 years designing, customizing, delivering and facilitating training on such topics as conflict management, interpersonal negotiating techniques, fostering respect and dignity in the workplace, problem solving and decision making, time management, and stress management.
As a specialized service, Tom acts as a workplace coach for front-line supervisors and managers, as well as consulting as an executive coach to senior managers and executives.  Tom has also consulted on or developed performance management systems for numerous organizations and trained managers and employees on both giving, as well as receiving, performance based feedback and coaching.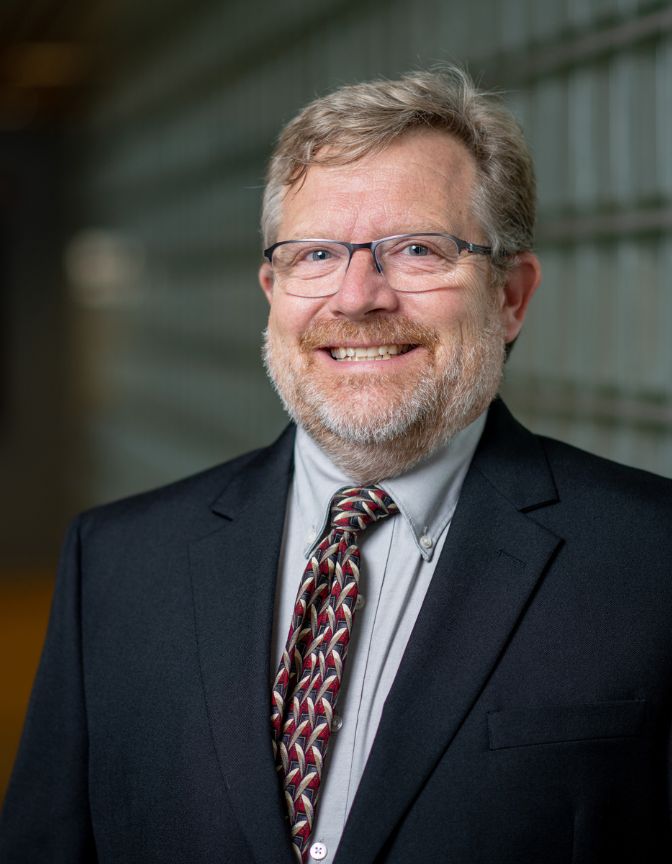 Travor Brown
Travor Brown is a Professor at the Faculty of Business, Memorial University and Director of the Masters in Employment Relations (MER) Program.  Travor has taught at the University of Toronto (where he received his PhD in Industrial Relations), University of Ulster, and Memorial University.  He has won several teaching and research awards.  In addition, his industry experience with Nortel Networks and Abitibi-Price includes a variety of Human Resource Management and Labour Relations roles throughout Canada and the United States. Today he continues to have links with industry through practice, research and consulting. Travor has published and presented research papers extensively in areas concerning employee and managerial development.  He currently holds a Social Sciences and Humanities Research Council of Canada (SSHRC) grant concerning training effectiveness.
---