Certificate Program Info
Public Sector Leadership and Management Development Program
*NEW PROGRAM DESIGN* 
The Public Sector Leadership and Management Development Program is an interactive learning experience which brings together managers and leaders from a variety of government departments, crown corporations and agencies at the municipal, provincial and federal level.  Participants learn practical skills and theory from the facilitators and gain valuable insight from their professional exchange with key partners and colleagues.
The Public Sector Leadership and Management Development Program is a custom program developed by Gardiner Centre  in conjunction with a steering committee comprised of Federal and Provincial government representatives.  The program is designed to build core competencies within the provincial and federal public service of Newfoundland and Labrador.  The program addresses leadership and management theory and practice relevant to all public service organizations.  The interactive nature of the program provides participants with a unique forum for professional exchange, learning, and relationship building. 
Gardiner Centre is committed to delivering courses which are current and relevant in today's environment.  The Public Sector Leadership and Management Development Programis reviewed annually by the steering committee to make revisions that reflect the changing needs of the public service.
The Public Sector Leadership and Management Development Program has been modified to be more flexible and relevant - focused on your needs. The 10 module program has undergone changes in topic areas, instructors, electives, and pricing.
Graduation from the Public Sector Leadership and Management Development Program requires participants to complete the following 10 modules: 8 required modules and two elective modules.
The Critical Thinking Approach for Better Problem Solving (formerly Problem Solving and Decision Making) TBA
Fundamentals of Project Management   April 25-26
Leadership Fundamentals  May 23-24
Performance Coaching & Development  September 24-25
Leading Organizational Change  (formerly Developing a Strategic Change Plan) November 5
Managing Your Workload December 4
Innovation: From Vision to Reality TBA 
2 Elective Seminars - To be selected from any of Gardiner Centre's professional development seminar offerings. 
Applied Learning Report: a two to four page submission outlining the benefits of the application of the program in your workplace.
This certificate is structured to be flexible and self-directed so that it can be completed within one year or over several years. 
---
Benefits
For Individuals
Understand and define your personal leadership and management style
Learn to adapt your leadership and management style to meet the need of your workplace
Become a more competent and confident decision maker
Expand your knowledge of the political, economic and social factors which impact the process of government
Improve project management skills
Enhance communication skills
Network with leaders from a variety of public sector organizations
Learn the principles of individual and collective wellness
Gain knowledge in employee and team  coaching techniques
For Organizations
Build competency of organizational leaders
Improve organizational effectiveness
Improve change management processes
Manage the interface between ethics, values and government regulations
Motivate teams to achieve higher productivity and performance
Foster trust among stakeholders
Improve decision making processes
Enhance work management techniques
Build high performing teams
Use job coaching to improve productivity, motivation and morale
Share best practices and strategies
Build consistent management practices across the organization
---
Who Should Attend
The Public Sector Leadership and Management Development Program provides training for public sector Managers, Directors, Assistant Deputy Ministers, supervisors and other professionals who wish to develop their core competencies in these areas.  Participants will benefit from targeted training to develop their core leadership and management competencies.
---
Instructors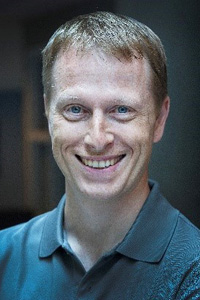 Alex Marland
Alex Marland is a Professor with the Department of Political Science at Memorial University where he researches and teaches Canadian politics. Prior to joining the university, he was employed in the public and private sectors in Ottawa and St. John's, including in the Government of Newfoundland and Labrador.
Alex's research about Newfoundland and Labrador government and politics has included the province's elections, the role of open line radio in political life, and how the House of Assembly works. He was the lead editor of the book First Among Unequals: The Premier, Politics, and Policy in Newfoundland and Labrador (MQUP, 2014) and The Democracy Cookbook: Recipes for Renewing Governance in Newfoundland and Labrador (ISER Books, 2017).
Alex also studies Canadian federal politics and is a leading scholar in the area of political communication and marketing in Canada. His book Brand Command: Canadian Politics and Democracy in the Age of Message Control (UBC Press, 2016) won the prestigious Donner Prize for Best Public Policy Book by a Canadian and the Atlantic Book Award for Scholarly Writing.
His preferred method of data collection is depth interviews with political party and government insiders, in order to understand how government and politics really work.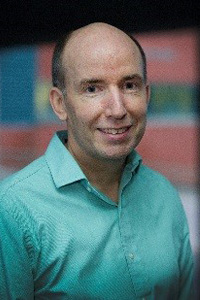 Andy Fisher
Andy Fisher is an Associate Professor in Mechanical Engineering and is the Associate Dean (Undergraduate) of the Faculty of Engineering.  His teaching and research is in the area of product design and development, lean manufacturing, 3D printing and innovation.  After graduating from Queen's University in Mechanical Engineering, he worked overseas for several years in the oil industry.  He then returned to Canada to complete graduate studies in manufacturing at McMaster University. He held numerous teaching and leadership positions at the Marine Institute, including directing the Fishing Technology Unit, before joining Memorial's Faculty of Engineering and established the Manufacturing Technology Centre (MTC) as a way of enhancing interaction with industry.  His research focus was on ways to facilitate responsive and impactful applied R&D project activity with industrial partners.  He subsequently left Memorial in 2000 to help establish Garrison Guitars in his role as plant manager and chief technology officer during its start-up phase. In 2004, he rejoined Memorial's Engineering Faculty and became the first Director of Industrial Outreach and he worked extensively on product and process development with local companies.  In 2009 he was appointed as the Associate Dean (Undergraduate) and has facilitated innovative developments in the undergraduate engineering programs. Andy has held executive positions, including president for the Canadian Engineering Education Association. He continues to work with local companies and is advisor and mentor to several start-up firms.  He chairs Memorial's Innovation Coordination Committee and is regularly asked to speak and facilitate in both the private and public sectors.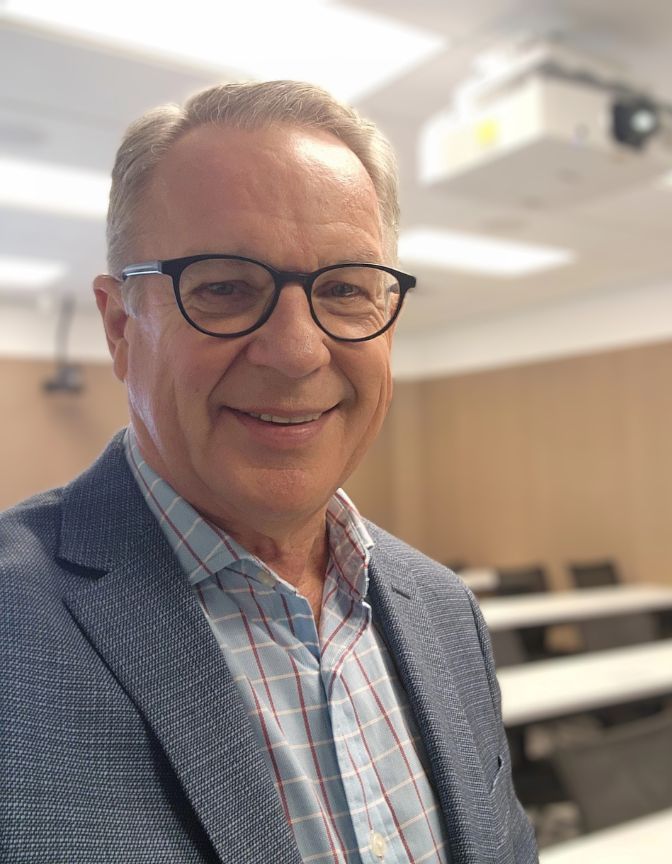 Craig Matthews
Craig Matthews is the founder and owner of NewView Consulting.
Craig's driving purpose in life, and the mission of NewView Consulting, is to "help individuals and organizations get from where they are to where they want to be."
With a diverse background of managerial and human resource development experience in healthcare, adult education, the pharmaceutical and airline industries, plus numerous Awards of Excellence to his credit, Craig's infectious enthusiasm for personal and professional excellence has been inspiring individuals and teams for over 25 years.

Craig is a Certified EQi2.0, Emotional Intelligence Coach and is an Associate in Eastern Canada for the proven programs, Effective IntelligenceTM and Emotional PowerTM.

Craig holds a B.Sc. (Honors) from the University of Guelph, a Certificate in Technical and Vocational Education, is a Registered Respiratory Therapist, and has completed a Certificate in Leadership Studies from Memorial University of Newfoundland. In 2007 Craig was honored to be selected as a Certified Coach for the world-class, Lead Without Title workshop available from famed author and international leadership expert, Robin Sharma (www.robinsharma .com). His current personal development pursuits include ongoing studies in leadership and human psychology.

Dianne Ford
Dianne Ford holds a Bachelor of Arts (BA) honours degree in psychology and a Master of Business Administration (MBA) degree from University of Saskatchewan. She also holds a Doctor of Philosophy (PhD) degree in management (organizational behaviour and management information systems) from Queen's School of Business, Queen's University.
Dianne taught a variety of undergraduate and graduate courses in organizational behavior (OB), human resource management (HRM), statistics, international business (focused on Japan), and management information systems (MIS) at the University of Saskatchewan, Queen's University and Nipissing University before Memorial University of Newfoundland, where she now teaches OB and HRM classes at both the undergraduate and graduate level as a tenured Associate Professor.
Dianne has experience as a private consultant in healthcare and education services in Saskatchewan and Ontario, various non-profit organizations in Ontario, and has served as president and vice-president (finance) for not-for-profit volunteer organizations in Saskatchewan and Newfoundland and Labrador. She has also spent some time studying, consulting and researching in the manufacturing industry (e.g., from power industry to consumer products) and provided guidance to start-up businesses in business planning.  She coaches individuals nationally and internationally on personal and dog-sports-related skills.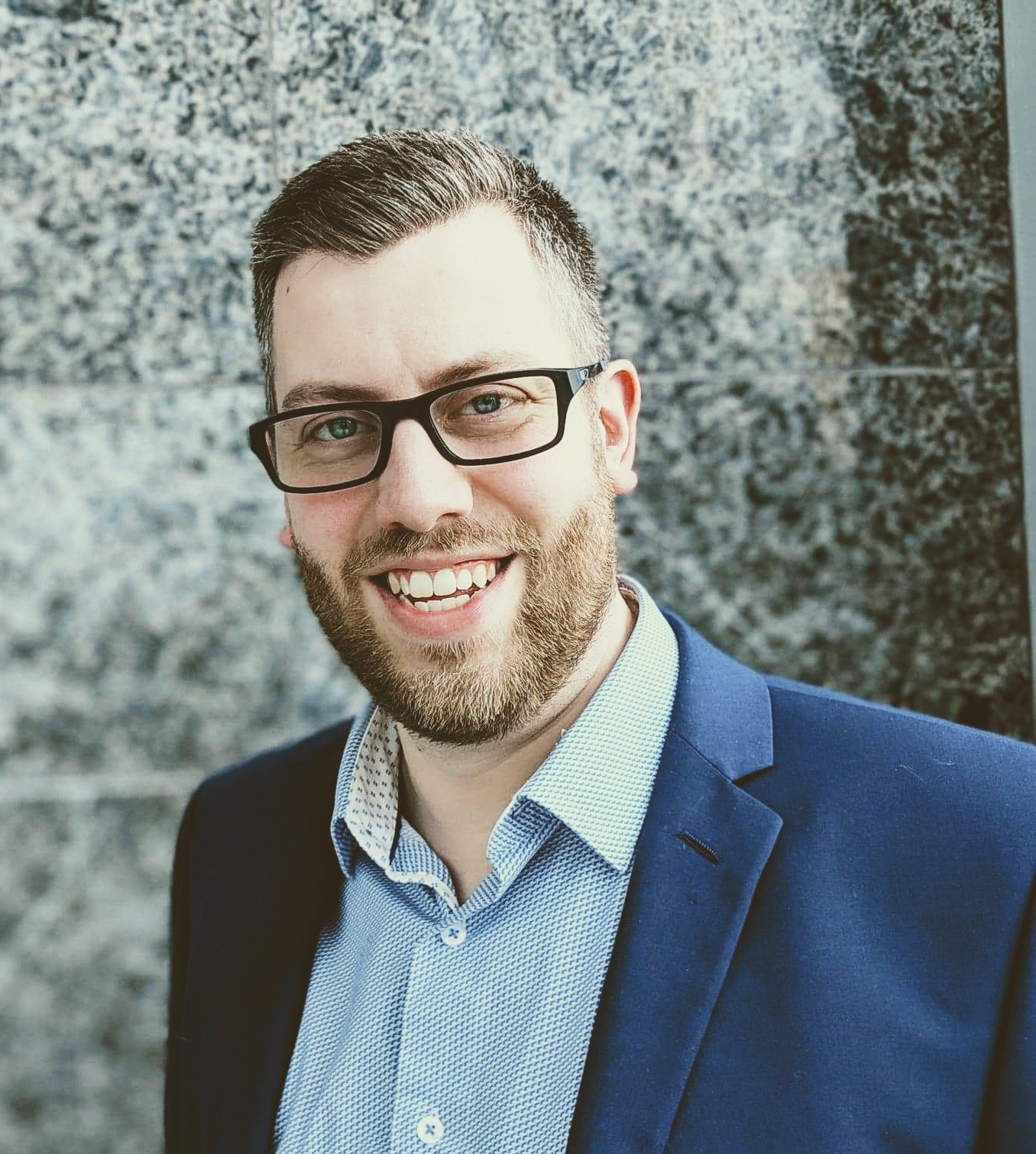 Jordan Wright
Jordan Wright has experience working with private, public and not-for-profit organizations, both locally and nationally. Jordan currently manages the Office of the Associate Vice-President (Facilities) at Memorial University, where he works on the University's overall infrastructure planning, which includes capital renewal and new construction projects.
Jordan has also worked with the University's Office of Public Engagement, Gardiner Centre as well as the Government of Newfoundland and Labrador's Department of Advanced Education, Skills and Labour. These positions allowed him to work on a number of marketing and communications, human resource development, consulting, economic and business development projects. Jordan has also been involved with the national Shad program since 2006 providing guidance on business plan development, project management and leadership fundamentals.
Jordan holds a Masters of Business Administration and Bachelor of Arts (French & Economics) from Memorial University, as well as a Masters Certificate in Project Management from York University Schulich Executive Education Centre and Project Management Institute's (PMI) Project Management Professional (PMP) designation. Jordan is currently the President of PMI NL Chapter and is a former National Vice-President of Canadian Parents for French. Jordan's other recent endeavours include co-authoring a Chapter in Springer Publication's 2012 "Service Management: The New Paradigm in Retailing" textbook as well as presenting at the 2016 Government Relations Officers Conference, 2015 University-Community Expo and 2015 Research Impact Conference.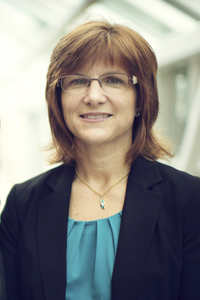 Kara Arnold
Kara Arnold, PhD is Professor of Organizational Behaviour and Human Resource Management at Memorial University's Faculty of Business Administration. During her tenure at the Faculty of Business she has served as Associate Dean of Research, Director of the PhD and MSc Programs, and Area Group Coordinator. Kara's research focuses on leadership, diversity and employee well-being, and she integrates this in her work with clients in the areas of leadership, interpersonal skills and team building, helping them through organizational issues and challenges.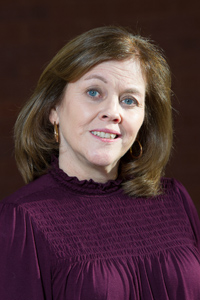 Lynn Morrissey
Lynn Morrissey has over 25 years' experience as a facilitator, consultant, and educator.  She has taught academic courses in communications, organizational behaviour, and human resources, at the Faculty of Business Administration, Memorial University. She has received many awards for her contributions including the Dean's Teaching Award, the Dean's Service Award, the Dean's Citizenship Award, the President's Award for Distinguished Teaching and most recently the Queen`s Diamond Jubilee Medal (2012).
Lynn has a long-standing relationship with the Gardiner Centre, instructing professional development seminars that focus on various fields of workplace communications and facilitation skills. Lynn's industry experience includes writing training and development strategies, developing training plans, leading performance development processes, conducting communications reviews, facilitating strategy sessions, and executive coaching.
In her 'spare time' Lynn is also Faculty Advisor for Enactus (formerly SIFE) Memorial, an international student organization focusing on enhancing entrepreneurial skills and community development.  Under Lynn's mentorship, the Enactus Memorial team has consistently achieved top awards and accolades at both the national and international levels. In 2007 Lynn was awarded the John Dobson Faculty Advisor of the Year in Canada for her work with her Enactus team.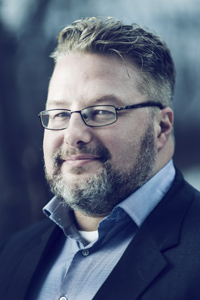 Tom Cooper
Dr. Tom Cooper is an Associate Professor at the Faculty of Business Administration, Memorial University.
As a facilitator and consultant, Tom has worked extensively with most of the major private sector employers in Newfoundland and Labrador including mining, technology, forestry, fisheries as well as oil and gas. He has also done extensive work with small and emerging businesses throughout the province and Atlantic Canada. Tom was recognized for his efforts with small and emerging businesses by being a two-time national finalist for mentor of the year through BDC/Futurpreneur. Tom has also worked with all levels of government in the province and sits on a number of private sector and not-for-profit boards.
Prior to taking his position at Memorial, Tom was a Senior Manager in PwC's consulting practice in London, United Kingdom for seven years. At PwC he worked with major international companies in the area of process improvement, governance, and risk. Tom holds a Ph.D. in Business from the University of Warwick, United Kingdom and undergraduate degrees from Memorial University. He is also a Certified Management Consultant.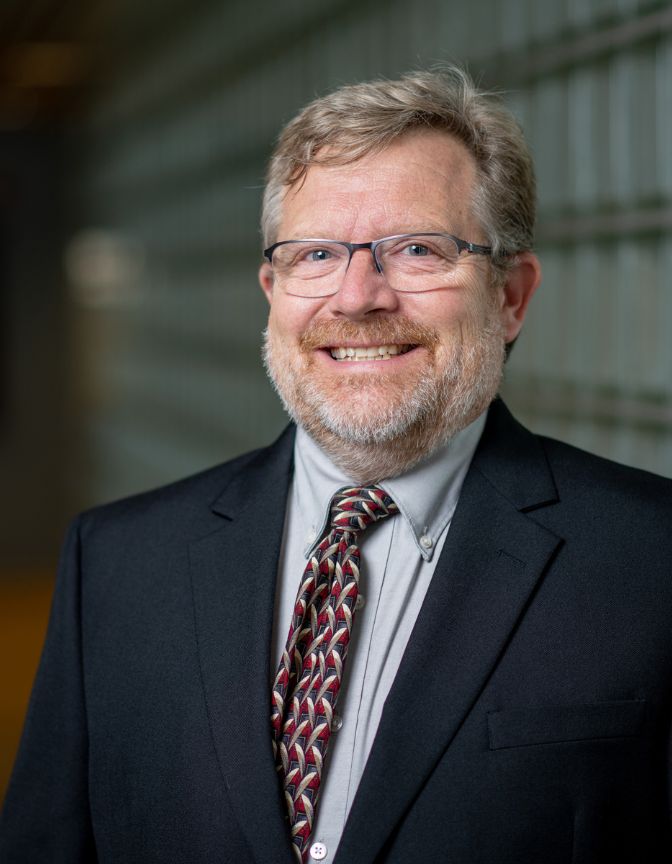 Travor Brown
Travor Brown is Associate Dean (Research), Director, Master of Science (M.Sc.) & PhD Programs, and a Professor of Labour Relations and Human Resource Management, with the Faculty of Business Administration, Memorial University. He has taught at Memorial University, the University of Toronto and University of Ulster.  Since joining Memorial University, he has been Director of the Master of Employment Relations program and has won both teaching and research awards. 
An accomplished academic, Travor has authored over 25 peer-reviewed journal articles, a textbook and over 70 conference presentations.  He has also been the sole investigator on two national, Social Sciences and Humanities Research Council of Canada (SSHRC) grants. Much of his research examines issues concerning goal setting and training effectiveness, with special focus on management and leadership development. 
Travor's academic background is coupled with extensive industry experience.  He worked in the telecommunications and manufacturing sectors prior to completing his PhD at the University of Toronto and remains active in the practitioner community.  Given this background, Travor is well known for his ability to engage both practitioner and academic audiences and to show the 'real world' implications of his research.
---