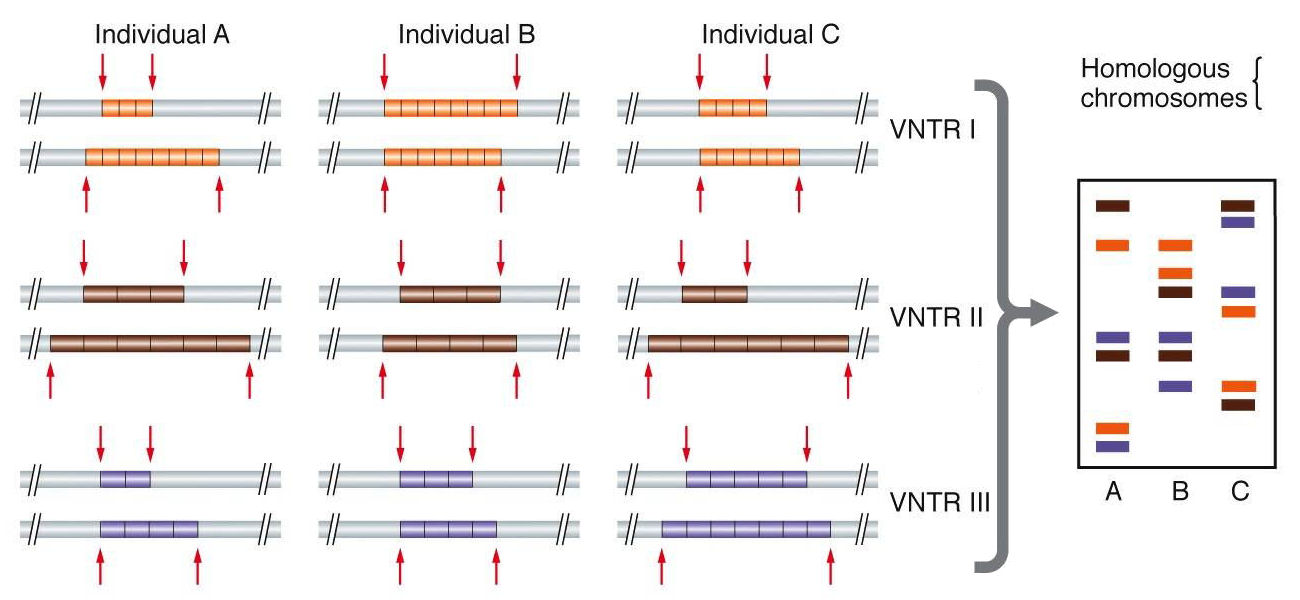 VNTR DNA Fingerprint


Homework

: Using the previous analysis of a DNA fingerprint as a model:

(1) Identify each of the bands in the fingerprint with the alleles at the loci in the chromosomes.
(2) Individuals

A

and

C

are each suspected of being the father of individual

B

. Based on your analysis in Part 1, which (if either) is the father?


(3)

Given your identification, reconstruct the fingerprint genotype of the mother.


---
---