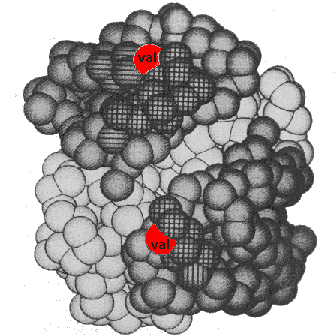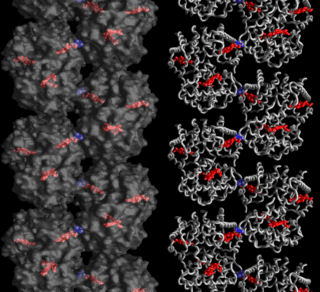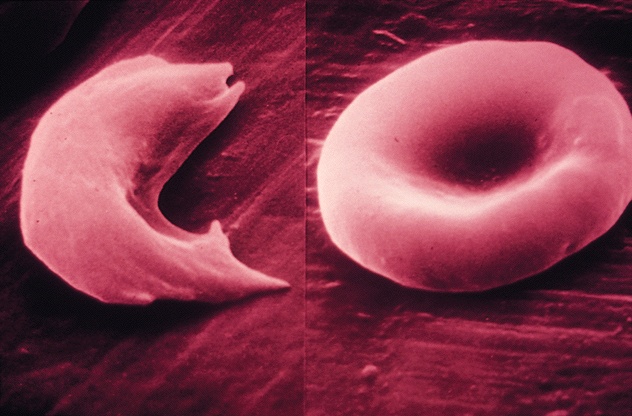 Sickle-Cell Hemoglobin (HbS)

Hemoglobin is a tetrameric protein with two alpha and two beta subunit chains. The standard form is

HbA

. In the

HbS

form, replacement of glu by val in the two beta subunits (dark grey) where they contact the alpha subunits [top, left]. Under conditions of reduced oxygen tension in the blood, the modified tetramer undergoes a conformational shift that forms stable crystals [top, right]. Crystal formation result in sickle-shaped red blood cells [below, left].


---
---