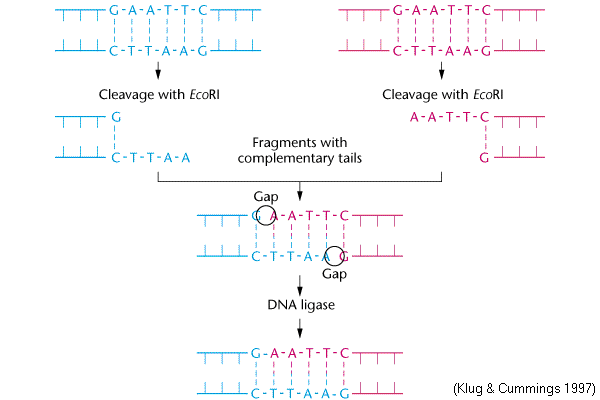 Recombination of "Sticky Ends"

DNA molecules from two different sources (

blue

and

red

) are cut with the same restriction endonuclease

enzyme, in this case

EcoRI

. This leaves fragments with identical overhanging

~~TTAA-5'

"

sticky ends

". Because the

EcoRI site is a palindrome

, tails from the

blue

and

red

DNAs

are complementary and can come together in new combinations ("

recombination

")

. Gaps in the sticky ends are sealed with the enzyme

DNA ligase

.


---
---