Biology 4250 - Evolutionary Genetics
---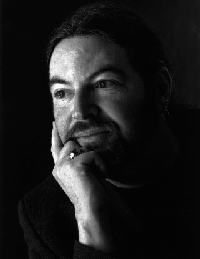 Dr. Steven M. Carr
Department of Biology
Memorial University of Newfoundland
St. John's NL A1B 3X9,
Canada
e-mail: scarr@mun.ca
---
---
Bio4250 Course Outline

Text:

R Nielsen & M Slatkin (2013) An Introduction to Population Genetics: Theory & Applications

.
[
NS
]
Supporting Readings from Nielsen & Slatkin (2013)

Lab Assignments:
Sample
Biol4250 Lab Exercises (2017)
Chi-square calculations; Table of Critical values
Fundamentals of Statistical Hypothesis Testing
Other webpages of interest:

Genetic Research in my lab
Bio2250 (Principles of Genetics)
for Bio4250
Bio2900 (Principles of Systematics & Evolution)
Bio4241 (Advanced Genetics)

Click here to e-mail me questions, comments, or suggestions.
Please include '

4250

' in the subject line

---
Lectures

: MWF 0900 - 0950

C-2026
Labs

: Th 1400 - 1700

Sn-3125



Office Hours: MWF 0950 - 1100 Sn-3020

Course lecture notes:
These notes are revised before & after lectures; check frequently for revisions.

ACKNOWLEDGMENTS - sources for images
---
Site last modified
16 November 2017
This
page was first published on
20 August 2017

---
Copyright statement:
The lectures and displays (and all material) delivered or provided in Biol4250 - Evolutionary Genetics (c) Steven M Carr, including any visual or audio recording thereof, are subject to copyright owned by Steven M Carr. It is prohibited to record, copy or share by any means, in any format, openly or surreptitiously, in whole or in part, in the absence of express written permission from Steven M Carr any of the lectures or materials provided or published in any form during or from this course.
---
Dedicated to my daughters Jennifer Megan, Matilda Kathleen & Eowyn Suzanne,
my wife Justyna ,
and to Norman Borlaug (1914-2009), Geneticist, Nobel Peace Laureate 1970,
&

Friend of the People of the Earth
---